Surrounded by the Mediterranean Sea on one side and the Atlantic Ocean on the other, Morocco has a beautiful coastline, which stretches for thousands of kilometers, pleasant climate and has many things for every taste.
On the Atlantic coast's most visited beaches are located near the cities. But there are hundreds of other places where nature has remained intact. South of Casablanca, the Moroccan golden sands extending along the windswept Atlantic coast until Essaouira, a length of nearly 350 km. One of the most beautiful places is the divine bay Dalkia, but nothing less beautiful are the other beaches one after another after another. They are all hospitable and pleasant for relaxing, swimming and enjoyment, and the wind that blows from the northeast creates ideal conditions for all sports surfer. It is also Oualidia center for oysters in Morocco.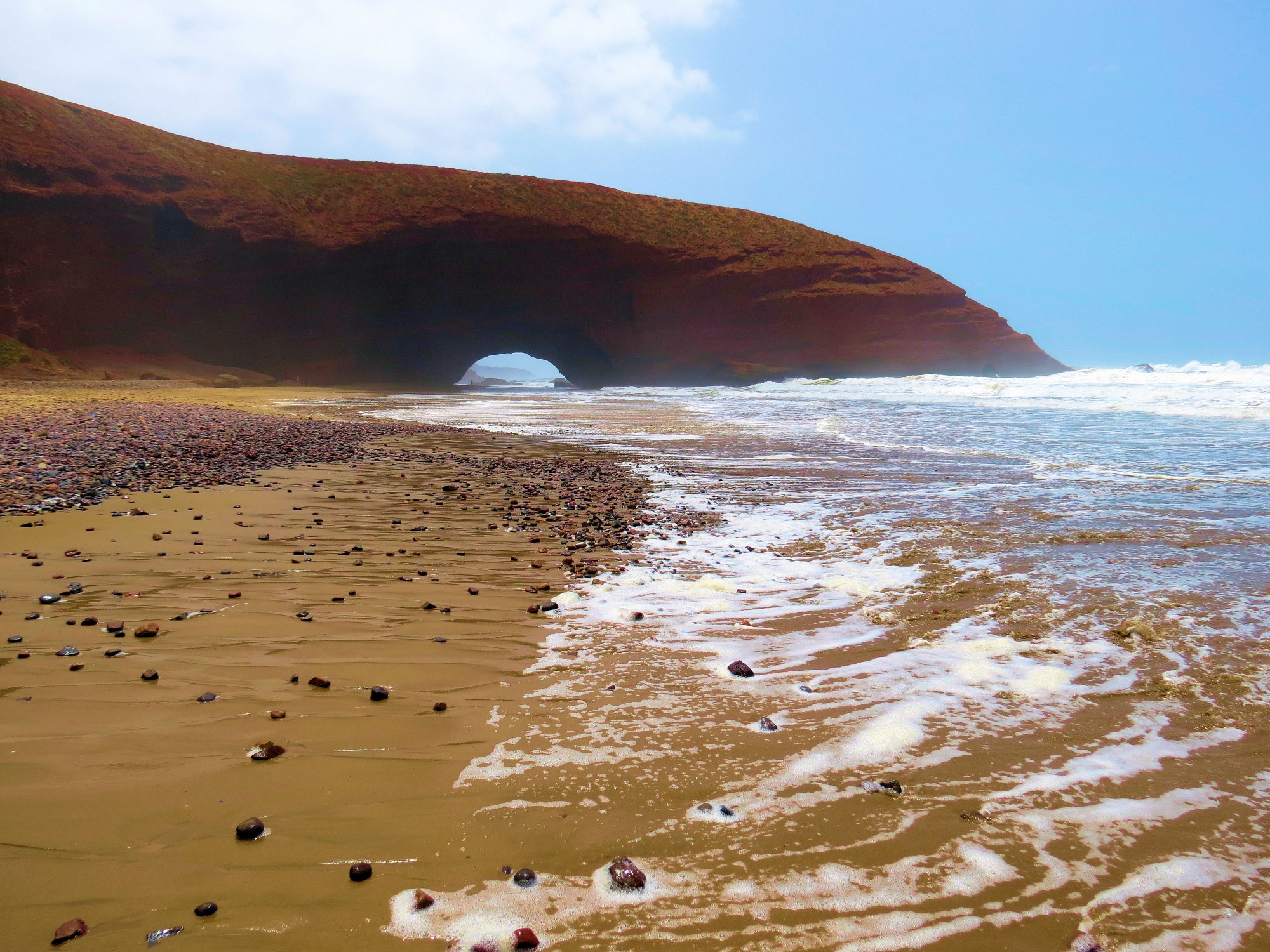 The Mediterranean coast, fragmented between Tangier and Al Hoceima has smaller and more intimate beaches, and the sea is warm and calm. Some are close to the traditional fishing villages that contribute with an idyllic image that makes it irresistible nature.On this side you will find new tourist resorts. In the direction of Andalusia, the Mediterranean coast with white sand beaches stretching 1,700 acres of surface.